Brand, production
& Products
We've always had a passion for fashion and lifestyle. The name Pixla comes from the love for pixels in graphical design and to be able to communicate through words, images and colors. We're based in Sweden and it's also from there we run our business. Although all the designs are made by us – the products are produced by our amazing partners and suppliers all over the world.
Hey, we really value your opinion so please keep in contact with any feedback or ideas.

We sincerly hope you will enjoy our products.

All of our products are made by demand when an order is made. This means zero waste and unique products. Pixla works together with print and dropship services all over the world.
Graphical prints for fashion & lifestyle
We turn bold graphics into favorite products. Pixla was born from a love for graphic design, fashion, and lifestyle. Our passion is to design products and graphical prints that will make an impact that you can wear, style, and live with.

Pixla has a positive outlook on life – we believe that magic is real and it's everywhere around us.

Pixla is an attitude, a way of being, that has a positive effect on yourself, and therefore on people who you encounter. At Pixla we believe that if you carry a positive attitude on life and towards other people you can inspire others to do the same, and that is how we all contribute to making this world as magical as it can be.

Our product collections are selected favorites in comfortable and simple styles turned into unique graphical items. Whether it's a shirt, joggers, bomber jacket, sports bra, phone case, poster, jewelry, or a throw pillow we will transform them into statement pieces with bold graphical design.

When you find your favorite print and/or product they're available in many styles to wear and live with. This makes it easy for you to come back and shop more of your favorites styles.

Any ideas on what you want to see in the future from us?
Please let us know by contacting us.

We'd love to hear from you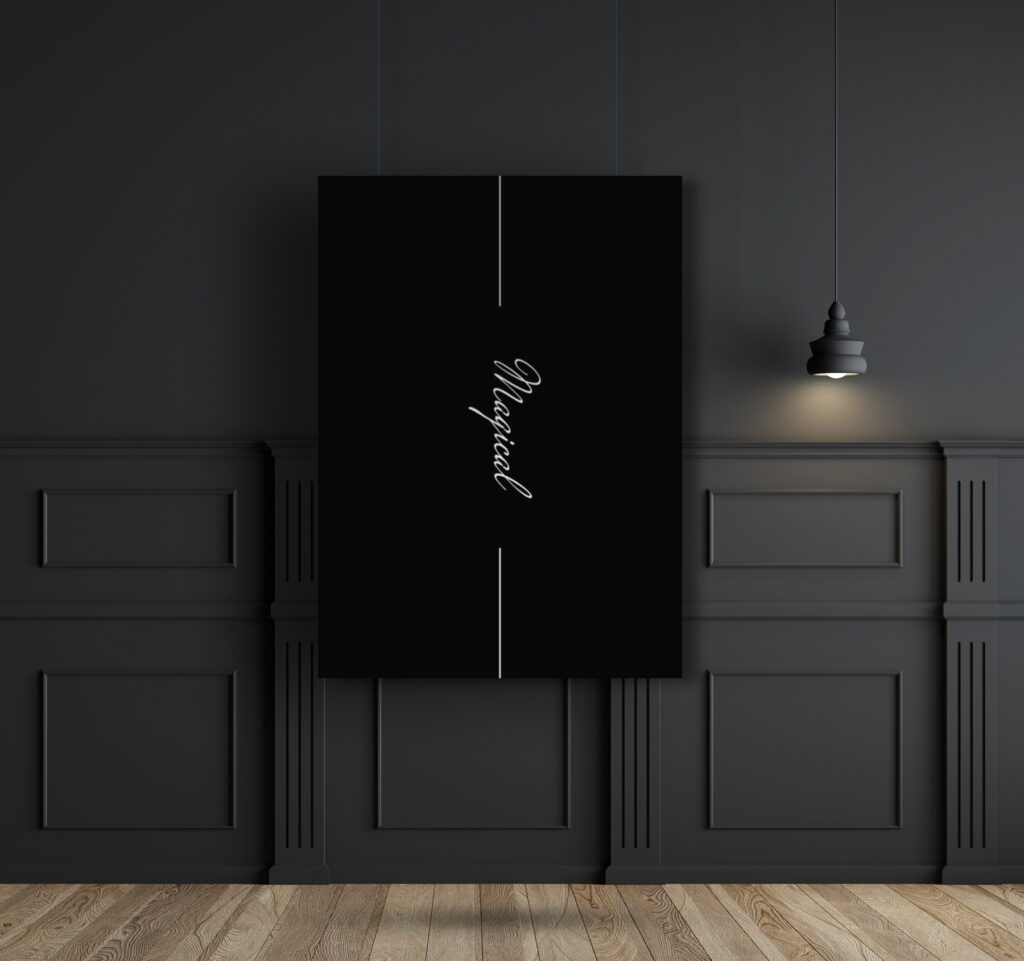 Social responsibility
& sustainability practices
General sustainability statement
Sustainable fashion is the future! That's why Pixla is taking steps to make sure we're part of the movement. We only produce items we get an order for, avoiding textile waste from overproduction. Our printing partner's state-of-the-art printing tech creates almost no wastewaters and uses less energy.
Single product social media promo
Did you know that each of our products is made just for you? We only print the product when we receive your order for it, avoiding textile waste. So forget about mass-produced clothing and buy your unique one-off from us!
Information about printing tech and materials
Our clothing is printed with the direct-to-garment (DTG) and sublimation printing method. The printing tech we use is made with sustainability in mind, and our DTG printers use almost zero wastewater and less energy, lowering our carbon footprint.

The inks we use for printing are water-based and free of harmful chemicals. We take care to dispose of any left-over ink according to the ink supplier guidelines, so we're not harming the environment.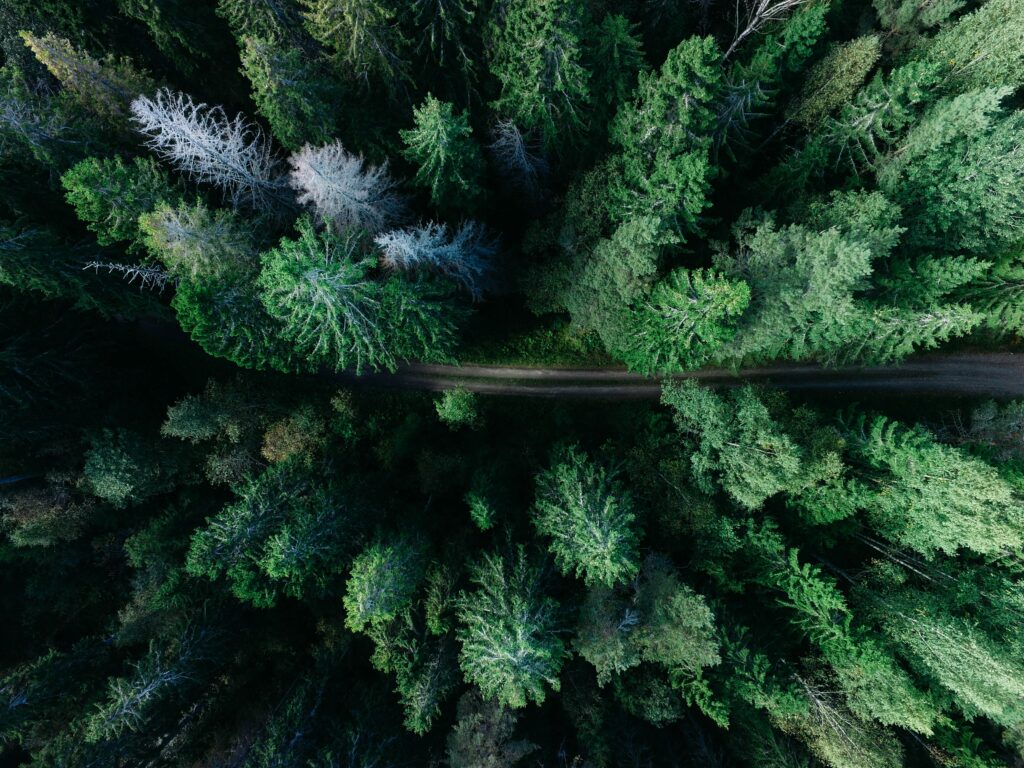 HIGH QUALITY
Designs with an impact
How and where are your products made?
We work with reliable, high-quality print-on-demand drop shippers. They have locations worldwide, so depending on where you are, your orders are printed and shipped from the facility that can do it most efficiently! Usually our drop shipper will produce and ship the products from the facility closest to you, though the order may be rerouted if another facility is able to handle it faster. 
Our dropshippers are located all over the world. As of now they have facilities across six locations in North Carolina, California, Mexico, Spain, and Latvia. We also have several partners helping us in Australia and Japan. 
Statement about production times
Each product you see in our catalog is made on-demand, which means once you place the order, we start working to get it to you. It takes time for us to create and send out the product, but making each order on-demand allows us to avoid overproduction. This way we're all part of the sustainable fashion movement.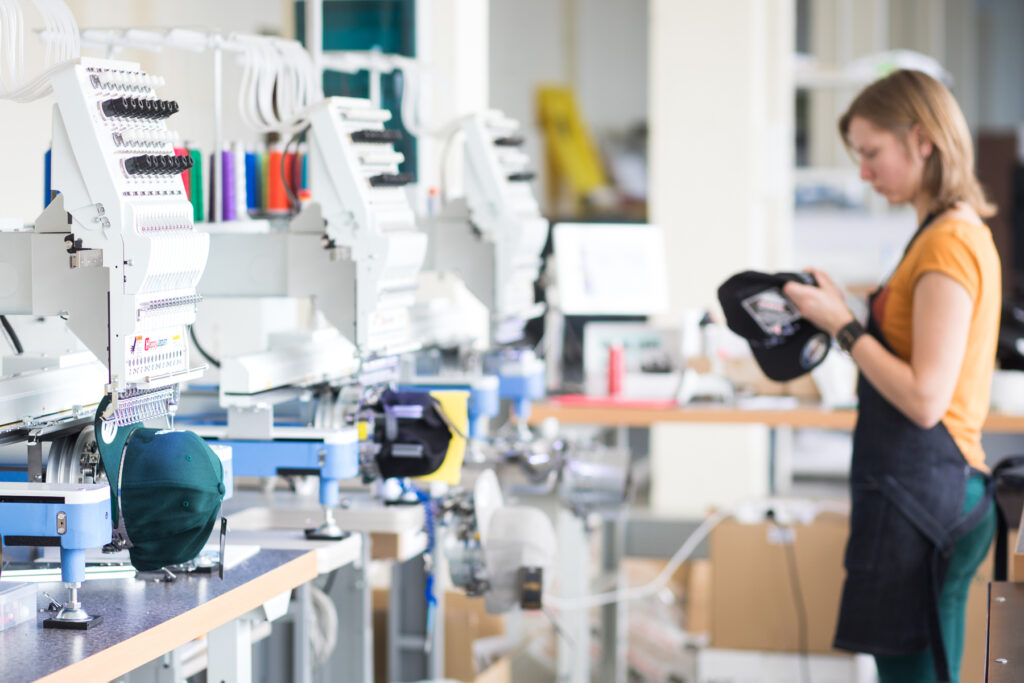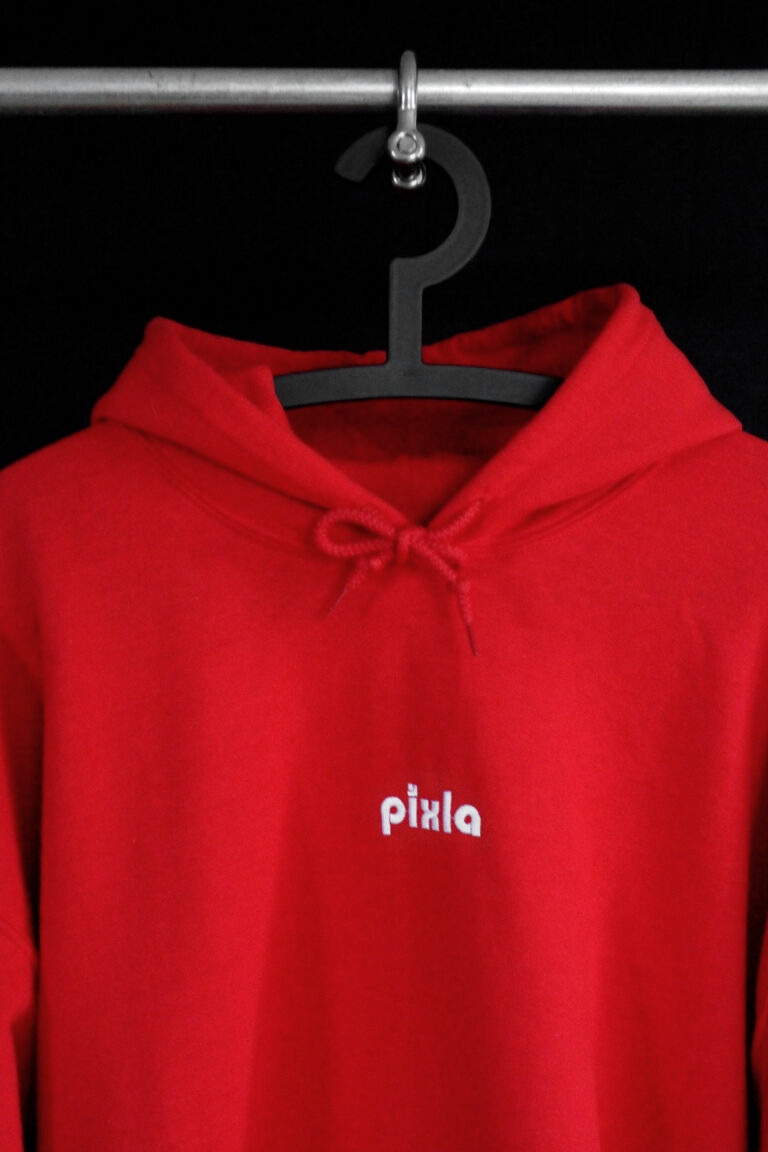 Our product collections are selected favorites in comfortable and simple styles that we transform into statement pieces. Whether it's a shirt, joggers, bomber jacket, sports bra, phone case, poster, or a throw pillow we will transform them into must-have statement items with bold graphical design.
We're working with both flat  and 3D embroidery. These techniques enable us to create high quality embroidery on a variety of selected products. 
What technology is used to print on t-shirts (and any fabric product)?
Our most common is the Direct to Garment (DTG) and All over print (sublimation) methods of printing. These techniques enable us to create photo-quality prints and there aren't any order minimums. 

DTG (direct-to-garment)
DTG is similar to using a printer to print on paper. It works like a printer and supports the most detailed photo-realistic design, with an unlimited amount of colors. The ink soaks into the fibers of the garment giving it a more natural and vintage look. We do not use screen printing which has a more plastic feeling and only allows a few colors.
DTG inks are eco-friendly, CPSIA-compliant, non-toxic, non-hazardous, and soluble in water. They're free from heavy metals, formaldehyde, and Alkylphenol Ethoxylates (APE).
We use Kornit and Brother printers for all DTG printed garments. 
All over print (sublimation print)
This printing method is also called dye sublimation. Graphics are printed on a special sheet of paper and then transferring that image onto fabric. Heating the ink until it disintegrates into the corresponding fabric. This technique makes the ink long-lasting, and you'll never have the unfortunate "peeling" effect of a well-worn t-shirt. 
What type of ink do you use?
We use genuine Brother GT-3, water-based pigment inks. GT-3 inks are CPSIA compliant and Oeko-Tex™ certified, which means they are safe to print on youth/children's clothing and reduce environmental waste. Also, GT-3 inks provide a high washing colorfast AATCC rating of 4.
For posters, we use Epson UltraChrome water based HDR ink-jet technology. 
Several of our products are made from scratch when you place an order. When the graphics are printed onto the fabric, the shape of the garment is precision-cut and hand-sewn with industrial sewing machines. This ensures a consistent all-over print and durable construction.
Sublimation inks are biodegradable and CPSIA compliant. 
Our high quality products are thoroughly tested to ensure high quality. To make sure the products last long, our production partners do durability, wash, and wear tests.
Our partners ensure us:
– Eco-friendly product options
– Long-lasting quality
– Responsible production
We trust our partner's and suppliers to deliver products that will last many washes, keeping the colors vibrant and elasticity good. 
Our partners source products and fabrics from ethical brands and suppliers that comply with labor, environmental, and safety standards.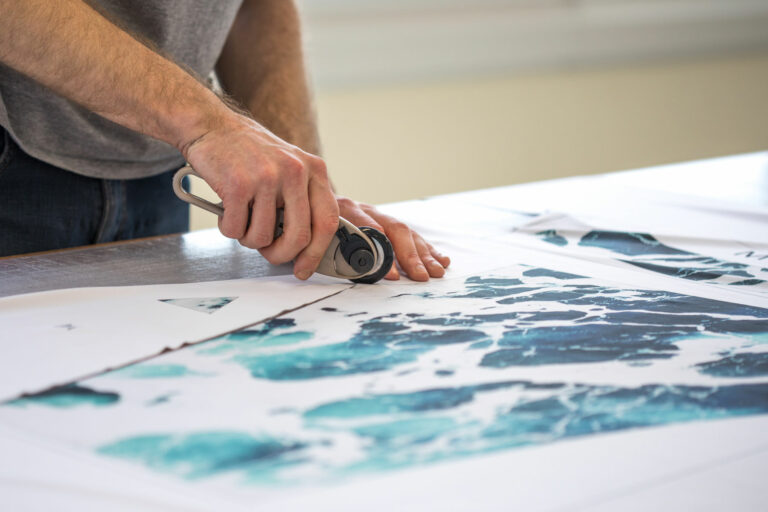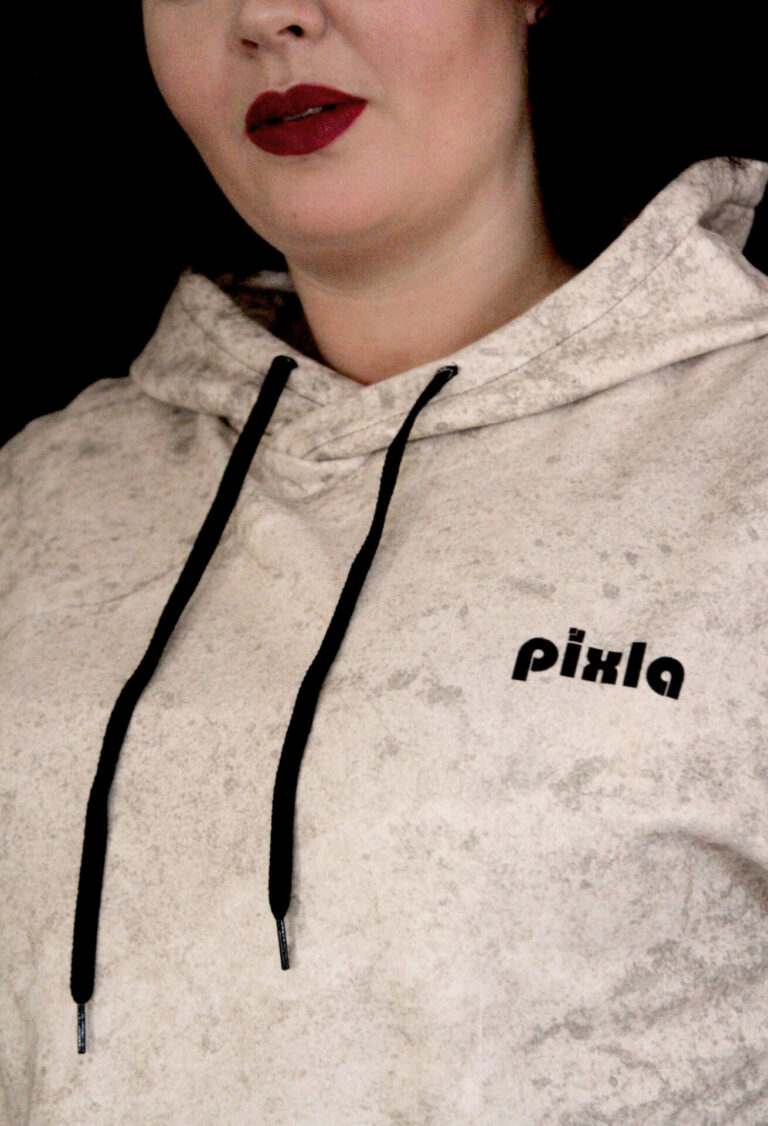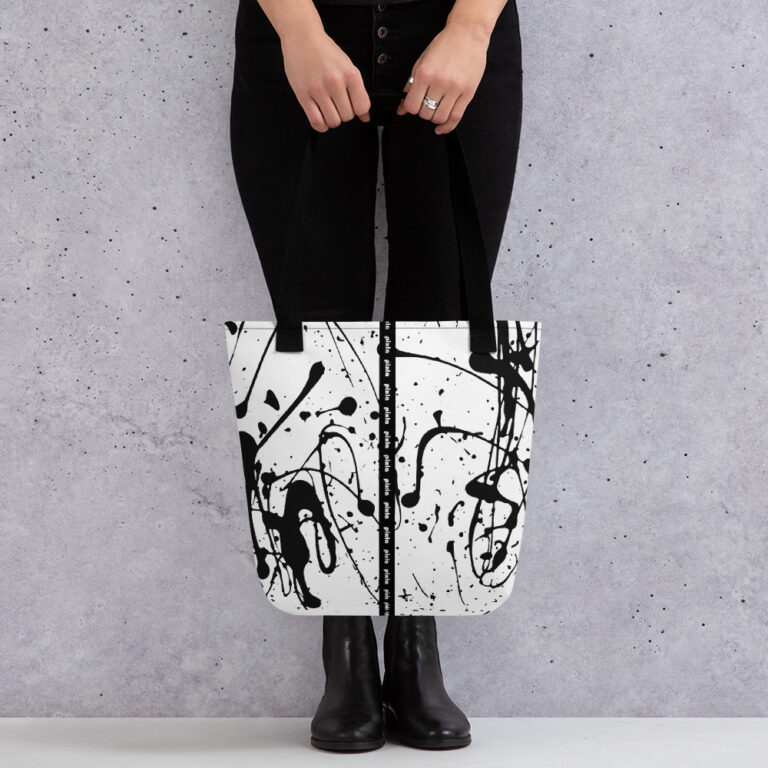 Printed and embroidered apparel, home textile and laptop sleeves
Pixla use high-quality inks that won't fade for a long time if taken care of properly. Follow these instructions carefully to avoid cracking, fading or shrinking the garment.
Keep in mind that in some items the original manufacturer's care instructions is attached to the item and they're without consideration to the printing and embroidery process. So we suggest following the care instructions on this page to learn how to take care of your printed and embroidered garments properly.

Our DTG and sublimation printed apparel can be machine-washed cold inside out with like colors at no more than 86ºF/30ºC. Don't use bleach or fabric softeners, After washing, don't leave the clothing to soak or lie in a pile while wet. Don't dry-clean and only iron cold inside out. Let the item hang-dry.
Hats, bags and shoes can be hand-washed. Don't use bleach or fabric softeners, After washing, don't leave to soak or lie in a pile while wet. Don't dry-clean or iron. Let the item hang-dry.
Pixla's phone cases can be washed by adding a little mild soap to water, and dampen a cloth or sponge with it. With the damp cloth, rub your case gently in circles. Let your case air-dry at room temperature.
To ensure that your Pixla posters and canvas last for a long time, don't keep them in direct sunlight or outdoors. They can be gently dusted with a soft dry cloth or a feather duster.
Our White Glossy Mugs and White Ceramic Mugs with Color Inside are microwave and dishwasher safe.

Don't wear the Pixla jewelry while showering, swimming, washing dishes, applying perfume or doing sports. When not wearing it, store it in the box you received it in. 

After wearing the jewelry, we recommend wiping it with a non-abrasive jewelry polishing cloth to remove dirt and tarnish. But to fully remove tarnish and any stains on the jewelry, use silver or jewelry polish. Follow the instructions on the bottle carefully and use gloves when working with silver polish.
"Wear it, live it, be it."
Stay on top
Join us ON
Instagram